THE GOAL IS TO GET A TATTOO THAT HAS A MEANING, MATCHES YOUR VIBE AND NOT TO BE REGRETTED UPON LATER !
We get almost 3-4 clients per day, this results to 1000-1500 clients per year and believe me that almost 20-30% of them regret their design decision later at some point in their life. May be because they didn't pre-planned their tattoo well in advance, or may be they got influenced by a celebrity or a friend and got it in heat of the moment. Sometimes relations turn bad and if you have your partners name then you either have to live with the tattoo or get it covered or even laser removed.
Since 3 years, we at N.A Tattoo Studio have stopped suggesting concepts. i.e we only tattoo if the client has a concept.


The concept is the base of the tattoo, it's an idea that is turned into a design by the artist. Without a concept a tattoo is merely a fashion statement or a big regret! I hope after reading this you wont make a bad decision and don't worry we got you covered.

Below are 5 points to ensure you get a perfect tattoo ( that you wont regret )


1. CONCEPT
Concept is a basic overview and idea behind the tattoo. It is the base of a perfect tattoo and the most crucial part of a meaning full tattoo. Concept is the "What and Why"
In the most basic terms its what you want to get and why (the why part you need to ask and answer to yourself) because it's gonna stay for lifetime.
Here are some examples of concepts-
1. I want a Lord Shiva Tattoo with Om symbol, the shiva should be meditating to depict focus, and the Om to depict the sound of Universe.
2. I want a Lion Portrait Tattoo with lion and Cub sillhoutte walking, the Lion to depict my father and the family silhoutte to depict my love toward my family.
3. I want a Travel tattoo to show my love toward the mountains and nature (trees) with coordinates of my birth place along with birds (freedom).
2. PLACEMENT
Placement is the area where you want the tattoo. It could be on the inner forearms, biceps, ribs, thigh or anywhere on the body.
Here are some tips for the best placement-
1. Inner forearm, biceps, side of leg, back are some areas that are least painful.
2. Ribs, Thigh, Face, Fingers, Fist, Foot are some areas that are more painful.
3. If you are a fitness freak then dont get geometric tattoos on areas that are prone to expansion like biceps, lats, etc
4. The design should go well with the placement, go for a circular design on biceps (deltroid) and not rectangular.
*Artist can best suggest you the placement as per your concept, Your Country also makes a huge difference, for ex. A Jesus portrait on calf wont be an issue in Europe but an Indian God Portrait could be a big issue in India.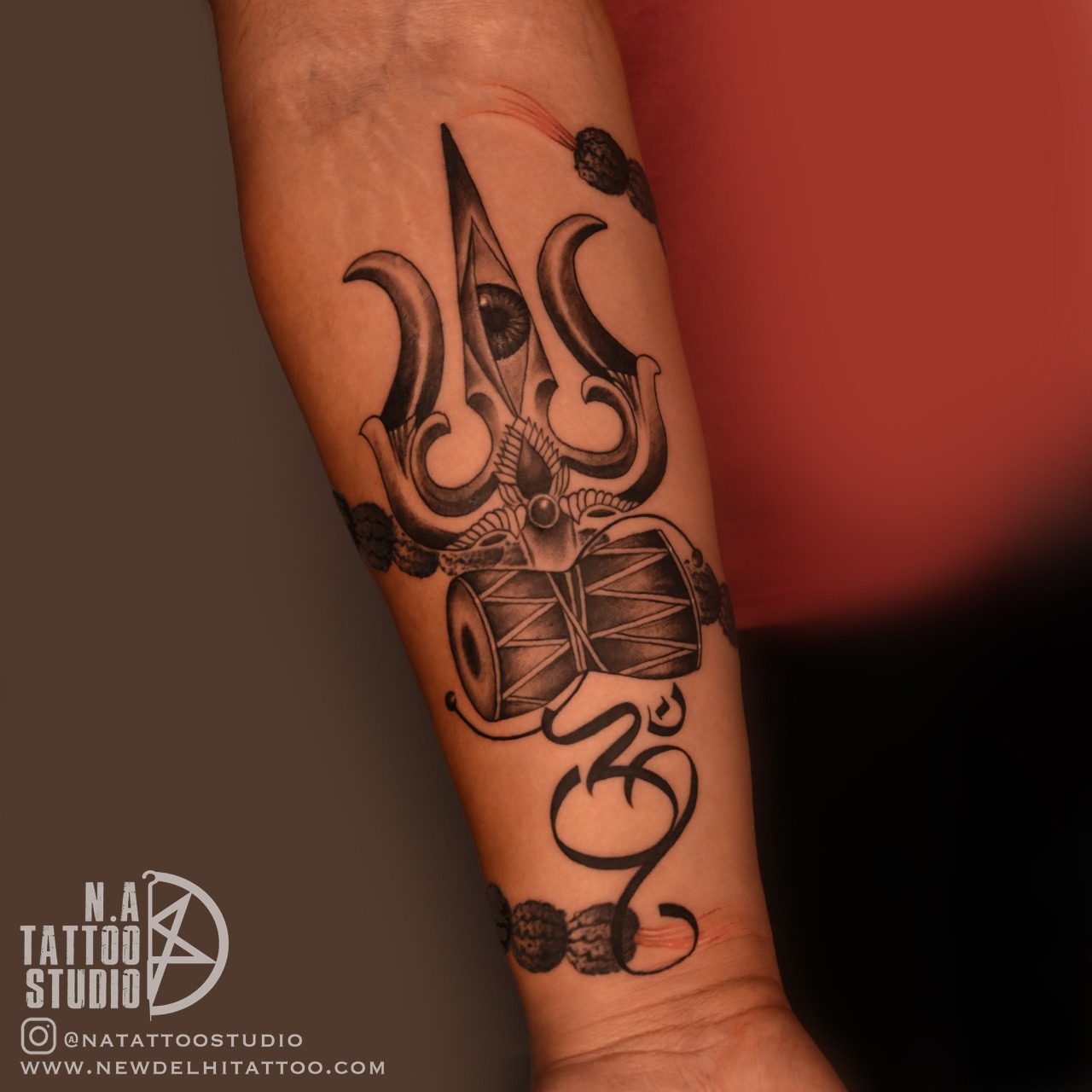 3. SIZE
Always go for FIT - TO - SCALE TATTOOS.
You might find me crazy but would you like to have a photo of 2x2 inches in a 10x4 inches frame on a wall or a proper size photo as per the frame.
Its the same with tattoos, Consider your concept(design) and placement while deciding for the size and later your budget.
I see most often people deciding their tattoo especially the size of their tattoo as per their budget.
I do agree that some tattoos look amazing as minimal tattoos, but here's another tip-
* If your design has a lot of details, don't go small
* Check with your artist, if the details can be done in the size you want and ask for suggestions
* Don't get bold fonts in a small size tattoo as the tattoo would smudge
" A faded tattoos is always better than a smudged tattoo"
4. INVESTMENT
I earlier used to term this point as 'budget" but later I realised that the term budget feels like an obligation, so I thought about it and found tattoo is actually an "INVESTMENT".
Its going to stay forever. You can change your phone, clothes, country but the chances of changing a tattoo are minimal (until you plan to remove it or cover it), so when you are planning to get a tattoo think about the previous 3 steps more important and then think about the amount you plan to invest on your tattoo.
I understand money matters, but all I am asking you is, not to prioritize it, rather to finalise the rest things so that you dont have to compromise on anything because of money.
Tattoo is not a necessity, it's a Want, a luxury.
There will always be someone ready to do it cheaper, with loads of discount, but the next point will clear your mind more!!!
You can always wait some days to get the perfect tattoo from the artist you like.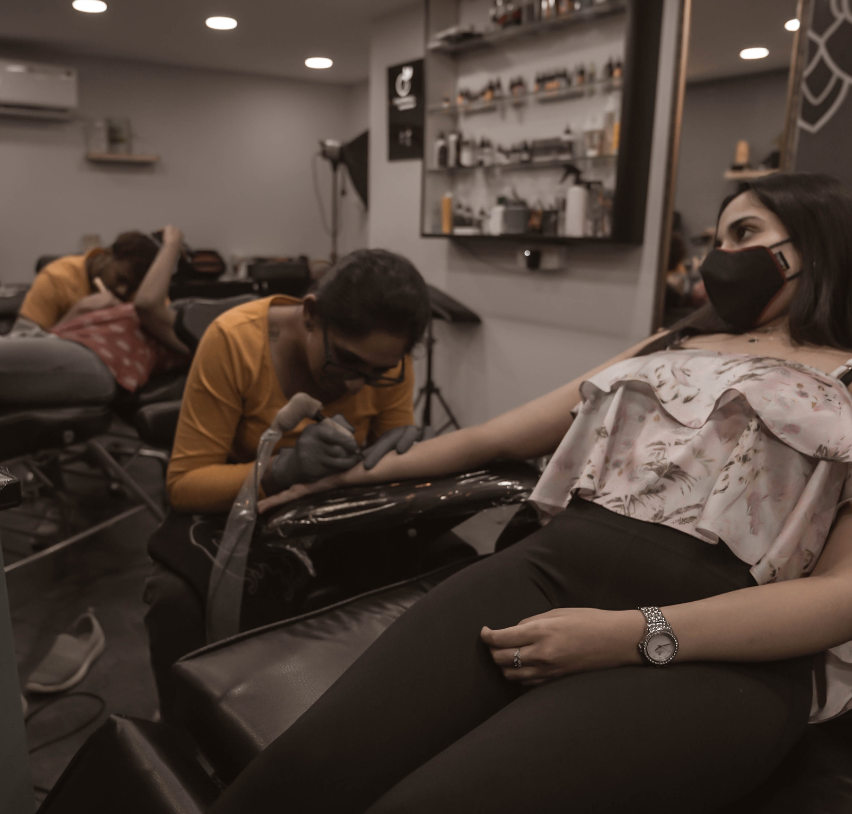 5. ARTIST & STYLE
Now that you have figured out the concept, rough size, decided the placement, and the amount you wish to Invest in your tattoo It's time to find the right artist.
This too is not an easy step, as you may like one artist but he/she may not specialise in the style of work you want to get.
Let's say you wish to get an oriental tattoo (oriental tattoos are with clean lines and shading, mostly japanese work), I recommend you to check for clean lines and smooth shades in the artist you consider. Or if you have planned for a portrait then look for portraits already the artist has done.
Artist who specialises in mandala may or may not be that good with pepper shading,
So make sure you find "the right artist as per your concept" and not the artist as per your budget.
A good artist will guide you in the right direction as for him, his work is his reputation.
Ultimately the Tattoo is going to stay with you for Lifetime, You will be paying and going through the Experience.
Make sure it's worth it. The Above factors can help you to get that PERFECT TATTOO.

I HOPE YOU FOUND MY ARTICLE INFORMATIVE AND INTERESTING !
You've had a design in your mind for a while,

but finding the right artist can be a headache.
Why let it be?
We will assign you to one of our artists.
Just tell us a bit about you and the tattoo you have in mind.

Book for a Free Tattoo Consultation With one of our artists at N.A Tattoo Studio