DIGITAL MARKETING SPECIALIST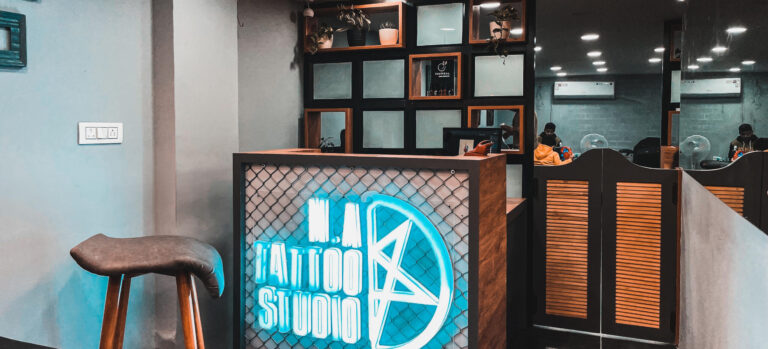 We are a leading Tattoo Studio company with 13 of expertise, dedicated to delivering customized tattooing with international hygiene standards and exceptional experiences to our customers. We pride ourselves on our commitment to quality, integrity, and customer satisfaction. 
Digital Marketing Specialist
As a Digital Marketing Specialist at a Tattoo Studio, you will be responsible for developing and executing a comprehensive digital marketing strategy that enhances the studio's online presence, drives brand awareness, and attracts new clients. Your role will encompass various facets of digital marketing, including SEO, Facebook ads, paid advertising, Google Ads, and web designing, to create a cohesive and effective online marketing ecosystem.
Digital Marketing Specialist
Key Responsibilities:
SEO Strategy:

Conduct keyword research to identify relevant search terms for the tattoo industry.
Optimize the studio's website content, meta tags, and structure to improve organic search rankings.
Monitor and analyze website performance using SEO tools to make data-driven improvements.

Paid Advertising:

Develop and manage effective paid advertising campaigns on platforms like Facebook, Instagram, and Google Ads.
Create ad copy, visuals, and targeting strategies that align with the studio's brand and goals.
Monitor campaign performance, adjust budgets, and optimize ad placements for maximum ROI.

Web Design and User Experience:

Collaborate with the design team to create a visually appealing and user-friendly website that reflects the studio's identity.
Ensure the website is mobile-responsive, fast-loading, and optimized for conversion.
Continuously improve the website's user experience through A/B testing and data analysis.

Social Media Engagement:

Manage the studio's social media presence on platforms like Facebook, Instagram, and others.
Create and curate engaging content that showcases tattoo artistry, artist profiles, and studio events.
Foster community engagement by responding to comments, messages, and interactions.

Content Strategy:

Develop a content plan that aligns with the studio's brand voice and goals.
Produce and schedule blog posts, articles, and other relevant content to attract and educate the audience.

Data Analysis and Reporting:

Monitor key performance metrics using analytics tools to assess the effectiveness of digital marketing efforts.
Generate regular reports for management, highlighting successes and areas for improvement.

Email Marketing:

Design and execute email marketing campaigns to engage with existing clients and promote special offers or events.

Conversion Rate Optimization:

Analyze user behavior on the website to identify bottlenecks and opportunities for improving conversion rates.
Implement strategies to increase the conversion of website visitors into leads or clients.
Digital Marketing Specialist
Bachelor's degree in Marketing, Communications, or related field (or equivalent work experience).
Proven experience in digital marketing, including SEO, paid advertising, and web design.
Proficiency in SEO tools, Google Analytics, Google Ads, and social media platforms.
Experience with graphic design and web development tools is a plus.
Strong analytical skills to interpret data and make informed decisions.
Excellent communication skills for content creation and engagement on social media.
Creative mindset to develop visually appealing and compelling marketing materials.
Ability to work collaboratively and manage multiple projects simultaneously.