At N.A Tattoo Studio, we're proud to be recognised as one of the #1 best tattoo studio in Delhi. With a present team of 10 amazing people We're currently expanding and looking for driven, positive people to join our award-winning culture. Apply today!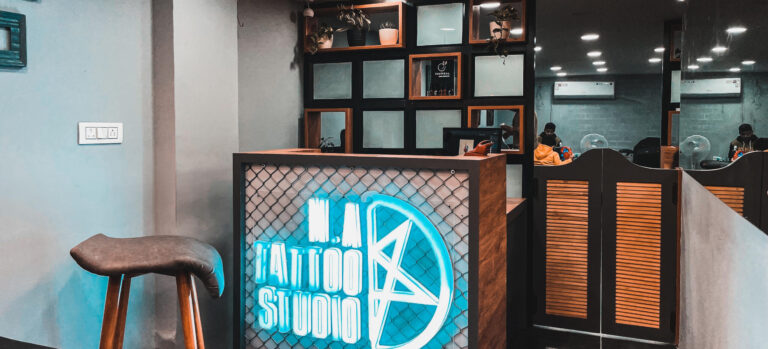 As a Sales Executive at a N.A Tattoo , you will be responsible for driving sales and creating a positive customer experience. Your primary role will be to engage with potential clients, understand their tattoo requirements, and recommend suitable designs and services. You will proactively promote the studio's offerings, both in-person and online, to generate leads and convert them into sales. Additionally, you will maintain relationships with existing customers, ensuring their satisfaction and encouraging repeat business. A strong knowledge of tattoo art, excellent interpersonal skills, and a passion for customer service are essential for success in this role. Join our team and help individuals express their unique style through the art of tattoos.
As the Studio Manager at N.A Tattoo Studio, you will be responsible for overseeing the overall operations and management of our tattoo studio. Your role will involve ensuring a smooth and efficient workflow, managing appointments and their billing, and managing resources to optimize productivity. You will be responsible for supervising and supporting the studio staff, including tattoo artists and support personnel, to maintain a positive and collaborative work environment. Additionally, you will handle administrative tasks such as scheduling appointments, conducting calls to convert leads, confirming appointments, budgeting daily expenses, and ensuring great customer service. With your strong organizational and leadership skills, you will ensure that our studio operates at its highest level of professionalism, creativity, and customer satisfaction.
As a tattoo artist at N.A Tattoo Studio, you will be responsible for understanding the client's concept and converting the concept into a custom design using your creative skills and making the tattoo with international hygiene standards ensuring high customer satisfaction. Additionally, you are required to followup with the client related to how the tattoo healed. 
Interested in joining @natattoostudio with a great idea for business development? Tell us how you can help us!
© 2022 All Rights Reserved.