BECOME A PROFESSIONAL
TATTOO ARTIST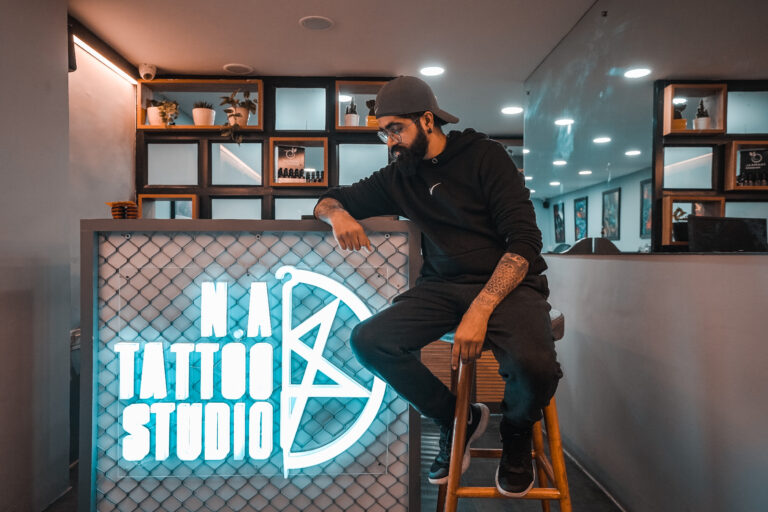 "With 10+ years of experience I have learnt that you not only need to be a good tattoo artist but also need to have a set of business skills that can help you handle the client and make you ready to go designer, be it website, posts, tattoo designs or blogs. In this modern era of social media, one cannot be successful without the skills mentioned above. Here I present you a course which is all in one. From creating a custom tattoo design to marketing for your own studio. My Aim is to make you a One-Point-Solution."
Beginner Course
Newcomer
Smooth Shading techniques
Advance Course
Basic to Advance
CUstom Designing Techniques
Basic to Advance Tattoo Techniques
Ads & Marketing Techniques
Online Training
All in One Course
Tattooing Basics to Advance
Facebook Group to share and review work
During these 5 days we will cover all the theory aspect of drawing skills, how to create a custom tattoo design, how to do crisp lining, smooth shading, solid color packing, marketing skills and photography tips. Students will do hands-on practice on silicon skin to ensure they are learning the right way. This 5 day workshop is best for people who want to sharpen their skills in a short period of time and learn about marketing and photography.
5 DAY WORKSHOP
1st - 5th MARCH
₹
15000
ONLY 5 SEATS PER BATCH
Custom Designing Techniques
Needles & Machine Knowledge
Lining & Shading Techniques